(March 10, 2021) – The concrete slab foundation for the Cypress Living Laboratory (CLL) is now complete. This state-of-the art facility will support the Environmental Science Department's outreach mission to promote habitat and environmental education opportunities. The department plans to host summer camps and field trips for grades K-12 to support the protection of the Edwards Aquifer.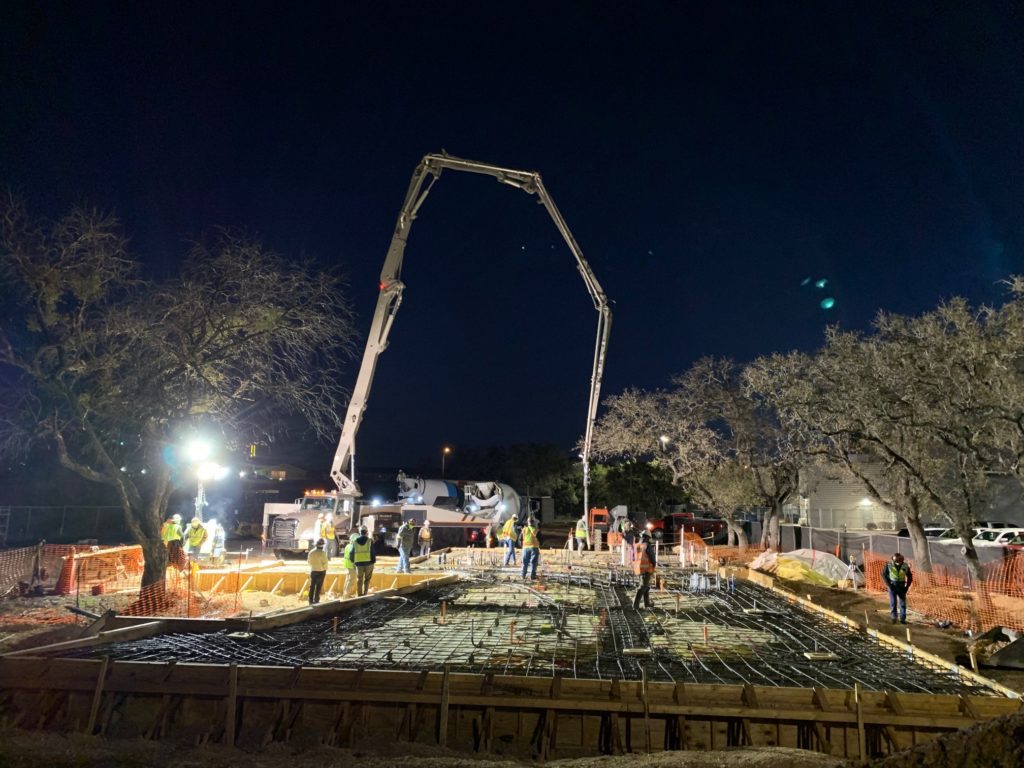 Facilities project manager Alex Perez said that extensive preparations had to be made prior to concrete placement, including: drilling pilot holes into substrate to ensure there were no voids, daily excavation of the worksite, and connecting utilities to the main water line. Weeks leading up to the concrete foundation, forms for the foundation were installed, mechanical, electrical, and plumbing lines were roughed into the foundation, and the rebar and embeds were incorporated to secure a proper foundation base.
During the concrete pour, UTSA 2014 alumni Mark Henderson with Ford, Powell & Carson, the architectural firm for this project, was at the construction site. Mr. Henderson said that he's excited to be part of the design team that is shaping UTSA's future.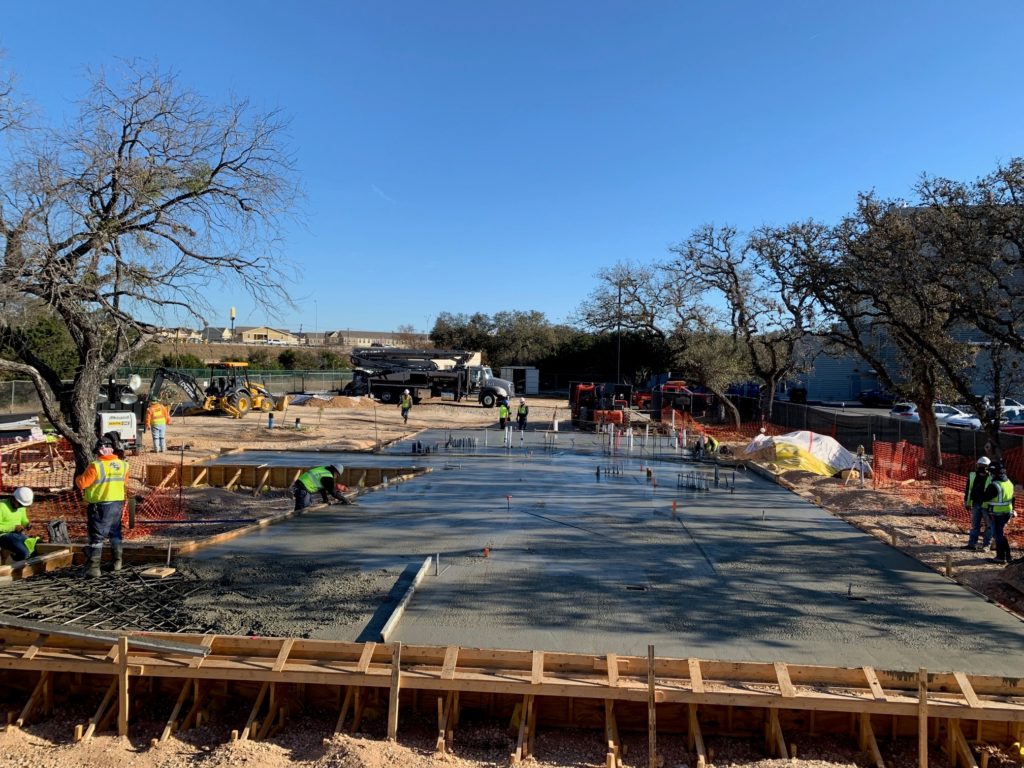 With the completion of the foundation, the construction of the Cypress Living Laboratory is headed to its next phase where the facility will begin to take form. In the coming months Facilities will oversee the erection of the structural steel, installation of restrooms, and the granite installation for the exterior facade.
To stay up to date with the progression of the Cypress Living Laboratory follow UTSA Facilities on Instagram and Twitter, or visit our website at https://facilities.utsa.edu/projects/cypress-living-lab/.