With the addition of new staff and departments over the past year, 2017 continues to be an exciting time for Facilities.  Therefore, it is with great pleasure that they announce the establishment of their newest team, the Facilities Construction Team (FCT).
The FCT is seven-person renovation and repair team, under the leadership of the Operations and Maintenance department, with a primary mission of providing university departments faster, cheaper, and flexible options when requesting project services.  A complement to the Engineering and Project Management department that manages larger institutional and capital projects, the FCT will oversee smaller projects including renovations, upgrades, and installations estimated between $5,000 and $150,000, but generally less than $50,000.
A Facilities panel will recommend FCT projects to the Associate Vice President for Facilities for approval based on the scope of work and the ability of the team to accomplish the project in a reasonable amount of time to meet customer needs.  The FCT will focus on projects that will help advance UTSA toward Tier One status.
The FCT recently completed its first project at the Durango Building and renovated space for the Office of Extended Education and Downtown Special Events.  The project included the demolition of interior walls, elimination of an entry door, modifications to office space, the installation of new carpeting and lighting, and a fresh coat of paint throughout.  This project is one example of the type of work that the FCT will manage.
The new Facility Construction Team is sure to be a tremendous asset for Facilities and UTSA as it provides an additional option for the university community to have facility work completed.  For additional information regarding the FCT, please contact the Facilities Service Center at 458-4262.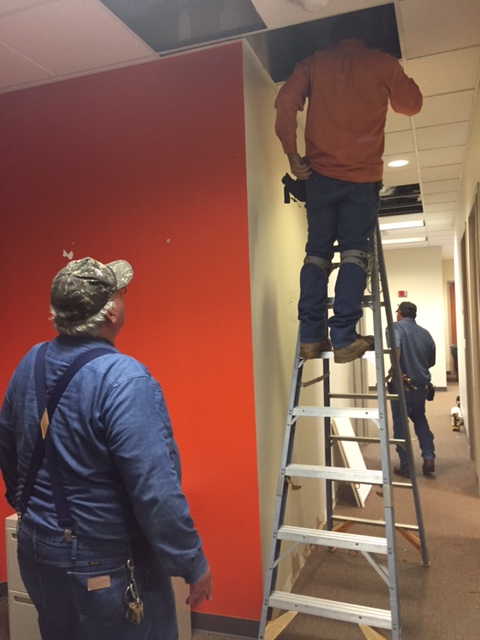 FCT performing renovation work at the Durango Building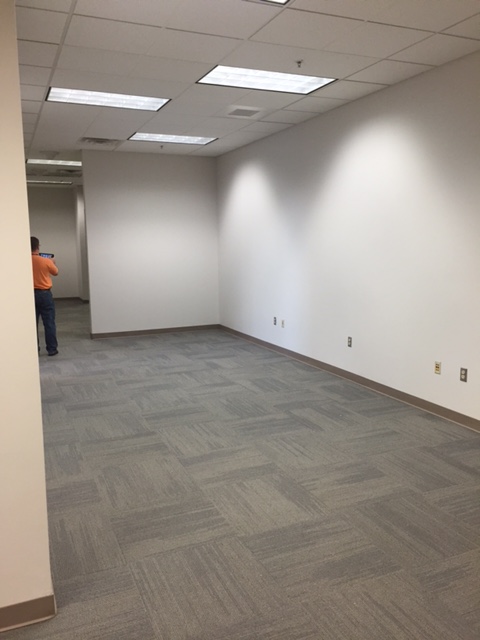 Completed FCT project at the Durango Building
<a href="http://www.freepik.com">Designed by Macrovector / Freepik</a>