(January 4, 2019) – UTSA Facilities took a proactive approach to information security in 2018 by implementing a mobile device management (MDM) system last fall. This system is designed to manage the security and software configurations on mobile devices such as iPhones and iPads. The Information Technology (IT) team for Facilities manages 125 mobile devices, including approximately 100 Apple iPhones issued to maintenance, operations, and project management employees.
The MDM software was selected by the team after an extensive review of alternate solutions for maintaining the security of the University-issued devices. The requirements included enforcement of UTSA's information security policies, prevention of unauthorized installation of "apps" on the University devices, and the ability to manage versions of authorized apps in use. The system is also used to locate misplaced or stolen devices and to protect any stored information by remotely erasing the device and marking it as unusable by anyone outside of the University's approved user list.
John Flores, Senior Information Technology Associate, headed up the acquisition, installation, and implementation of the system with the assistance from the other members of the IT team, Moses Gomez and Walter Zuniga. The IT team completed an online training program for system administration and took a second online certification course to expand their knowledge of the system. Walter Zuniga recently completed a third course in more advanced administration of the MDM system.
Now that all Facilities-issued mobile devices are under management, the IT team will continue to provide support to those personnel requiring these devices for their job and work closely with the Office of Information Technology to support UTSA's information security goals.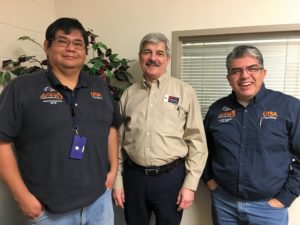 Facilities IT Team (Moses Gomez, John Flores, and Walter Zuniga)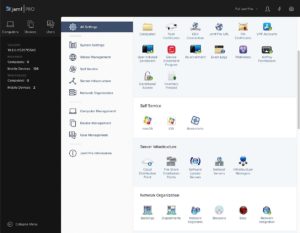 MDM Software