Project Details
---
Substantial Completion
3/31/2019
Total Projected Cost
$9,950,000
Square Footage
15,000 GSF
Architects
Alamo Architects
San Antonio, TX
TreanorHL
Lawrence, KS
Engineers
Shah Smith & Associates, Inc.
Houston, TX
IES
San Antonio, TX
Contractors
Turner
San Antonio, TX
Summary:  The Large-Scale Testing Laboratory (LST) will have a 40 x 80 feet reaction floor with a clearance of 40 feet, providing researchers the ability to test real-size structural systems and components.  The reaction floor will have a thickness of at least 3 feet, with a service chase and 3 feet thick walls underneath, conforming a reaction system with the capacity to apply test loads of up 2M pounds over the entire testing area.  A thicker region of the floor will be rated for test loads of up to 4M pounds, giving UTSA a capability unique in the US for testing large-scale systems and components with spans of up to 70 feet.  The laboratory will have dual cranes with 30-ton capacity to load, unload, and transport heavy specimens.
The laboratory will have a large-capacity Hydraulic Power Supply (HPS) and high-pressure distribution lines with access manifolds in the service chase that will facilitate the use of servo-controlled actuators anywhere in the test floor.  The HPS and distribution system will provide the ability to induce large loads at very high deformation rates, allowing researchers to simulate a wide range of problems including high cycle fatigue, earthquake, and blast loads.
The structural testing area will be complemented with support areas for fabrication and instrumentation of specimens, offices for students, faculty, and staff, and a conference room where visitors will be able to observe tests being performed in the lab.
Location:  West Campus, on the far-north portion of Barshop Blvd., adjacent to Barshop Blvd. Lot 2.
Construction of the LST began on September 11, 2017.  
LST Construction Updates
September 27, 2019
UTSA to host grand opening of Large-Scale Testing Laboratory
May 25, 2018
LST construction featured on UTSA Today.
Photo Gallery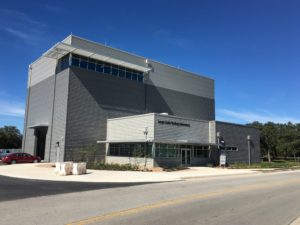 November 2, 2018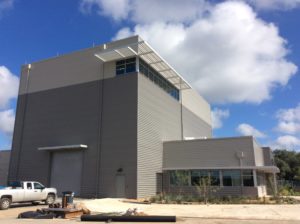 October 4, 2018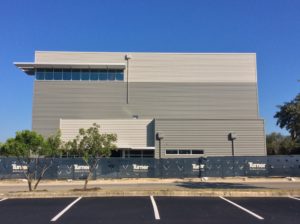 August 1, 2018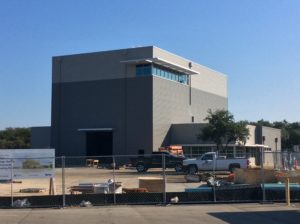 August 1, 2018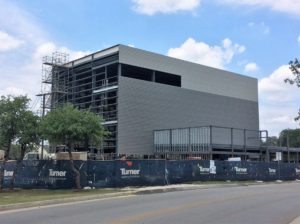 May 14, 2018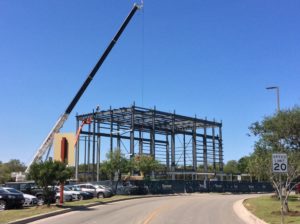 April 16, 2018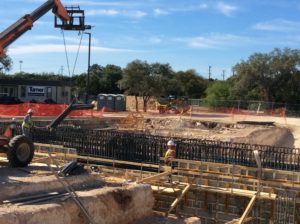 Foundation Work:  November 20-24, 2017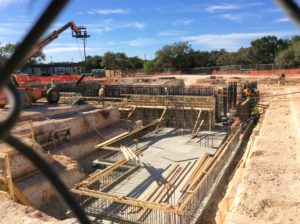 Foundation work:  November 20-24, 21017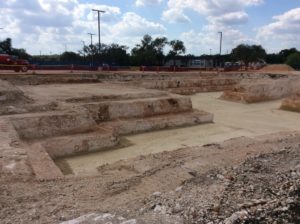 Site excavation:  October 2-6, 2017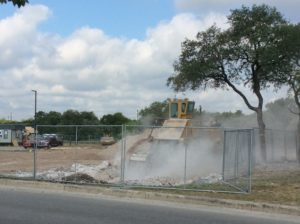 First Week of Construction:  September 11-15, 2017