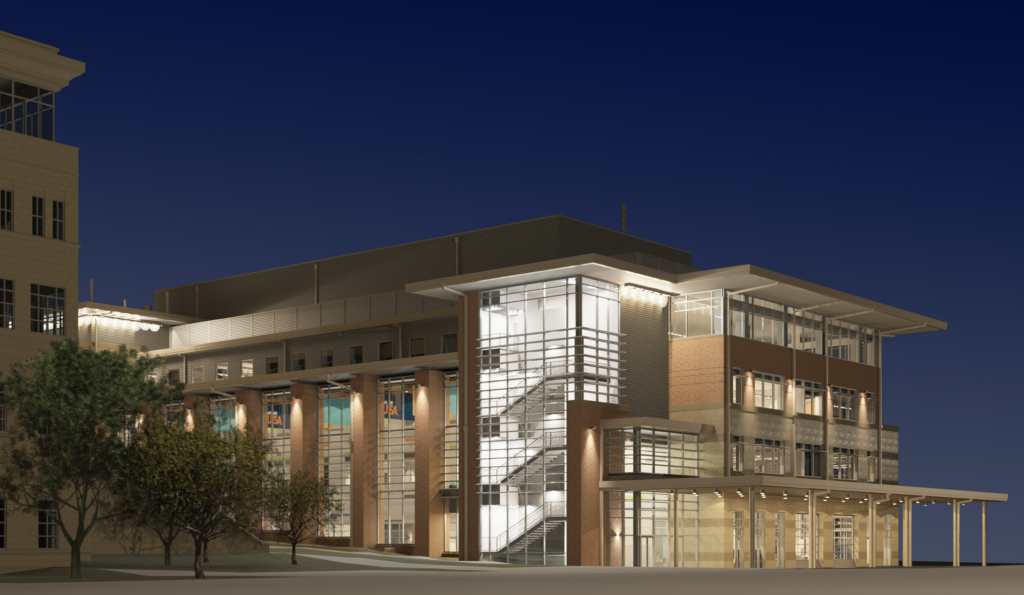 Project Details
---
Substantial Completion
June, 2020
Total Projected Cost
$95,000,000
Square Footage
140,000 GSF
Architects
Alamo Architects
San Antonio, TX
TreanorHL
Lawrence, KS
Engineers
Shah Smith & Associates, Inc.
Houston, TX
Contractors
Bartlett Cocke General
Contractors, San Antonio, TX
Summary:  The project consists of approximately 140,000 gross square feet spread across four stories. The building will provide for classrooms, faculty offices, and science and engineering research and instructional laboratories, and is part of the University's strategic plan for providing state-of-the-art space for Science, Technology, Engineering and Mathematics (STEM) education and research.
Location:  Adjacent to the Paseo del Sur on the southeast portion of campus, east of the Biotechnology Sciences and Engineering (BSE) Building and south of the Arts (ART) Building.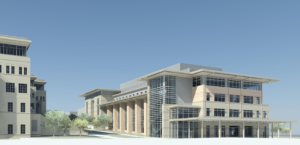 SEB Construction Updates 
June 5, 2018 – Paseo del Sur and Path Closures June 11 – December 31
A portion of the Paseo del Sur and the staircase south of the EB will be closed from June 11, 2018 through December 31, 2018, as part of the ongoing SEB project. During the closure, there will not be a continuous route along the Paseo del Sur from the Ford Avenue Lot bus stop to the ART and EB as well as the staircase between the ART and FLN – signage will be posted to assist with detours.
There are also plans to install a covered Paseo walkway and a temporary path northeast of the BSE at the end of August 2018 to mitigate the Paseo closure. These plans are contingent on construction progress and will be announced when finalized. For additional information, please reference the attached maps or contact the Facilities Service Center at 458-4262.  SEB Paseo Closure Maps
June 1, 2018
SEB construction featured on NEWS4SA.com.
May 25, 2018
SEB construction featured on UTSA Today.
May 1, 2018
The Science and Engineering Building (SEB) superstructure continues to rise on the campus skyline at a steady pace. Concrete pours are complete for level one and nearly complete for level two. The building is expected to be topped-out by end of summer. Utility infrastructure in the below-grade crawlspace is underway, signifying the beginning of building interior work and ramping up of project personnel. Underground exploration has started at the Paseo del Sur to coordinate future elevated walkway piers with existing campus infrastructure. Submission of major mechanical, electrical, and plumbing building components has commenced, with campus stakeholders fully engaged. The project scope will be expanded to include the elevated walkway, connecting the campus' upper plaza, south of the Engineering Building, with the SEB and a new 122-space surface parking lot.
PHOTO GALLERY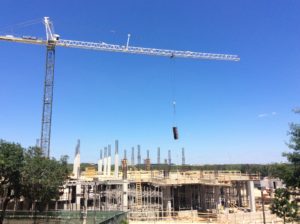 May 10, 2018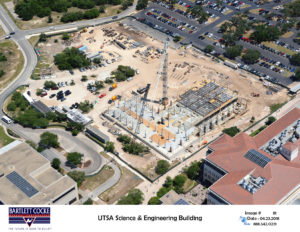 Aerial Photo of the SEB – April 23, 2018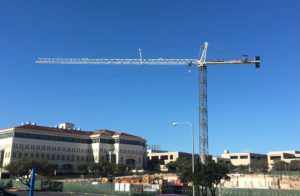 Construction Activity – December 8, 2017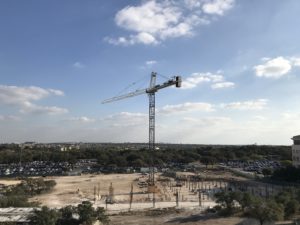 Tower Crane On Site – November 30, 2017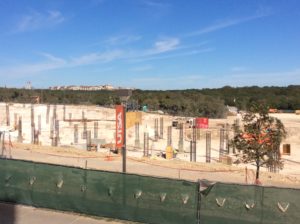 SEB Foundation Work – November 20-24, 2017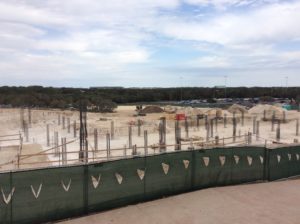 SEB Foundation Work – October 23-27, 2017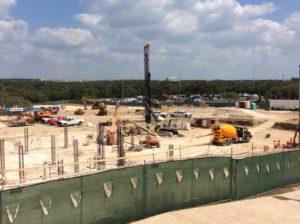 SEB Utility and Foundation Work – October 2-6, 2017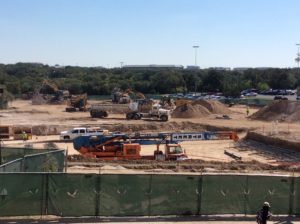 SEB Utility and Foundation Work – September 4-8, 2017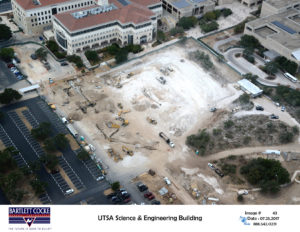 Aerial Photo – July 2017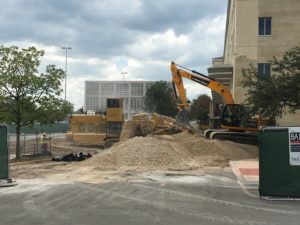 Utility Work for SEB – August 7 – 11, 2017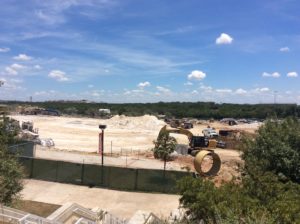 Utility Work at SEB Site – July 10 – 14, 2017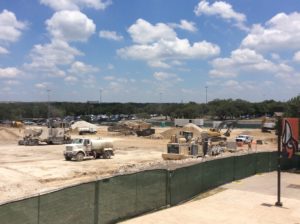 Utility Work at SEB Site – June 26 – 30, 2017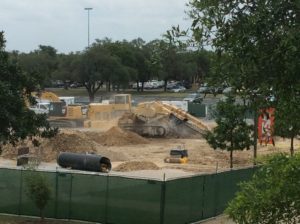 Utility Work at SEB Site – June 12 – 17, 2017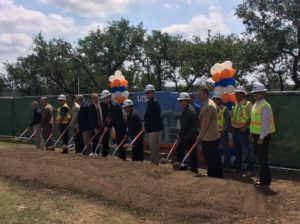 SEB Ground Breaking Ceremony – June 9, 2017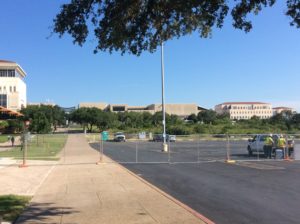 Future Site of SEB (Utility Work Began on June 5, 2017)