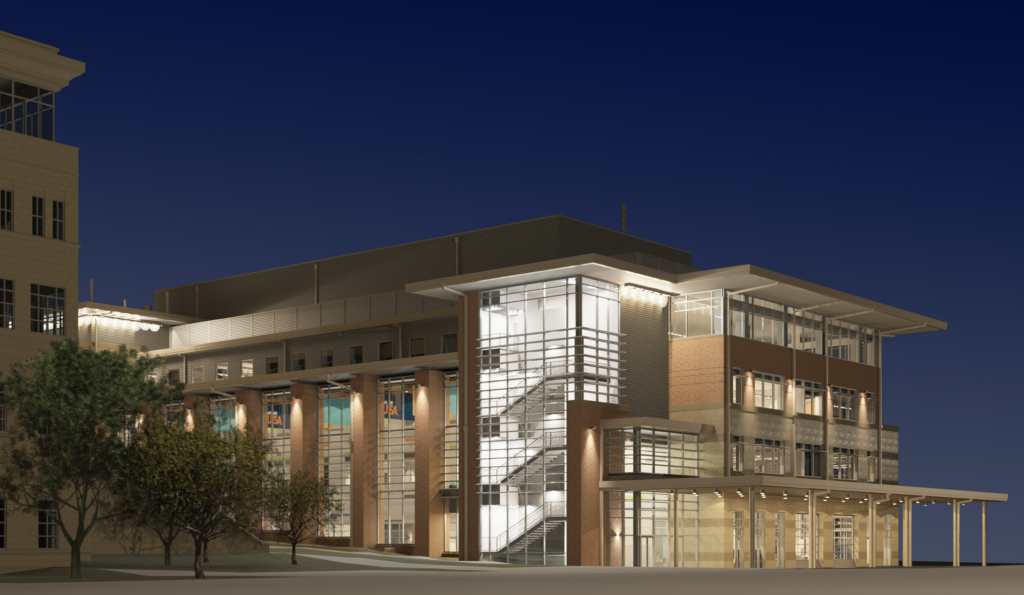 Project Details
---
Substantial Completion
June, 2020
Total Projected Cost
$95,000,000
Square Footage
140,000 GSF
Architects
Alamo Architects
San Antonio, TX
TreanorHL
Lawrence, KS
Engineers
Shah Smith & Associates, Inc.
Houston, TX
Contractors
Bartlett Cocke General
Contractors, San Antonio, TX
Summary:  The project consists of approximately 140,000 gross square feet spread across four stories. The building will provide for classrooms, faculty offices, and science and engineering research and instructional laboratories, and is part of the University's strategic plan for providing state-of-the-art space for Science, Technology, Engineering and Mathematics (STEM) education and research.
Location:  Adjacent to the Paseo del Sur on the southeast portion of campus, east of the Biotechnology Sciences and Engineering (BSE) Building and south of the Arts (ART) Building.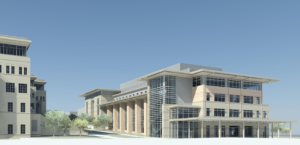 SEB Construction Update – August 8, 2017
Construction of the new Science and Engineering Building (SEB) continues through the start of the fall semester.  The greenbelt east of the BSE and adjacent to the ART, service drive entrance at the ART, and portions of Bauerle Road Lot 1, Ford Avenue Lot, and Ximenes Avenue Lot remain closed.  Beginning August 21, 2017, access to Paseo del Sur via south of campus, nineteen additional parking spaces in the Bauerle Road Lot 1, and twelve additional parking spaces in the Ford Avenue Lot will be available.  Pedestrian signage including directional, detour and alternate ADA route, to and from the plaza level via the ART elevators, have been installed throughout the construction site.  Temporary sidewalks have also been installed along Bauerle Road, between the ART and Paseo del Sur, to assist with pedestrian detours.  All closures will remain cordoned off with construction fencing.  For additional information, please reference the attached map or contact the Facilities Service Center at 458-4262.
SEB Construction Map – August 21, 2017 to January 7, 2018
| | |
| --- | --- |
| Location of Closure: | Date of Closure: |
| Greenbelt – construction site | June 5, 2017 – June 17, 2020 |
| Bauerle Rd Lot 1 | June 5, 2017 – June 17, 2020 |
| Service drive entry – next to ART | June 5, 2017 – January 7, 2018 |
| Ximenes Ave and Ford Rd lots – next to AET | June 5, 2017 – January 7, 2018 |
| Ford Rd Lot (portion) – next to BSE | June 1, 2017 – January 7, 2018 |
| | |
Update – 21 June, 2017 – Construction Challenges – Closed Service Drive and Pedestrian Route
SEB Construction Begins 5 June, 2017 – Multiple Closures
PHOTO GALLERY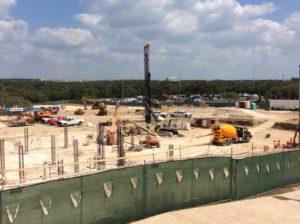 SEB Utility and Foundation Work – October 2-6, 2017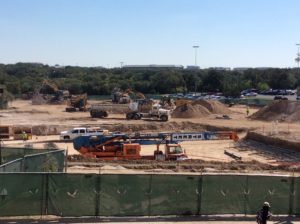 SEB Utility and Foundation Work – September 4-8, 2017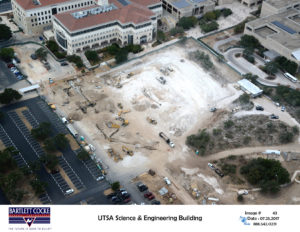 Aerial Photo – July 2017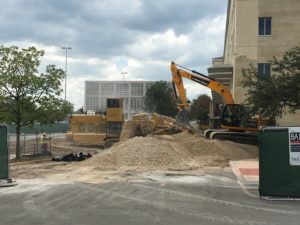 Utility Work for SEB – August 7 – 11, 2017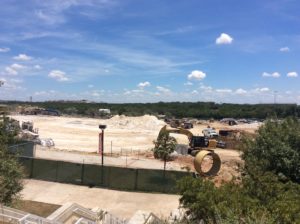 Utility Work at SEB Site – July 10 – 14, 2017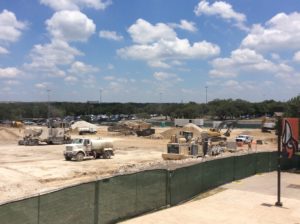 Utility Work at SEB Site – June 26 – 30, 2017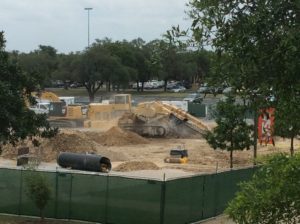 Utility Work at SEB Site – June 12 – 17, 2017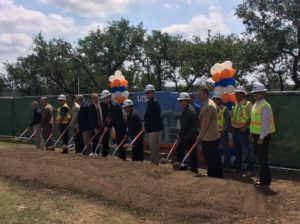 SEB Ground Breaking Ceremony – June 9, 2017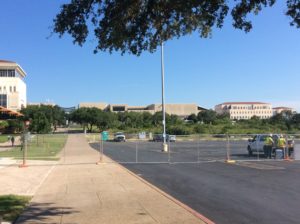 Future Site of SEB (Utility Work Began on June 5, 2017)