If this an emergency, call 458-4262.
After business hours (5:00 p.m. to 8:00 a.m.), call 458-5277.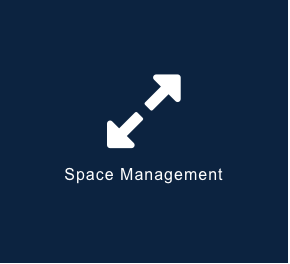 Space Management, a unit within Business Affairs, is responsible for coordinating the university's space management processes. The Space Management staff work with the UTSA community to develop and implement policies and procedures that affect all issues related to building space. They collect and analyze space data for the purposes of solving space-related issues, developing alternatives to space use, and creating annual reports to the Texas Higher Education Coordinating Board.
SPACE REQUEST EXAMPLES
Allocation of space
Modification of space
Change of use
HOW TO SUBMIT A SPACE REQUEST
1.

Select the orange "Space Request" button

2.

Complete the "Space Request" form. All fields in RED are required. Please provide as much detail as possible in the "Request" field.

You must confirm that your VP or designated representative is aware and concurs with proceeding with this request.

3.

Click "Submit" once you have completed the entire form.

4.

You will receive a confirmation email that provides you a Space Request number.

5.

A Space Management representative will contact you to schedule a visit to discuss your request.

6.

Space Management will send you an email with the decision made on your request. If approved, the email will contain a Space Request Approval Number.

7.

If the approved Space Request authorizes the alteration or renovation of space, you will need to submit a Minor Project Request or Major Project Request, whichever is appropriate. You will need to provide your Space Request Approved Number when submitting your project request.

For additional information or assistance, please contact the Space Management team.