If this an emergency, call 458-4262.
After business hours (5:00 p.m. to 8:00 a.m.), call 458-5277.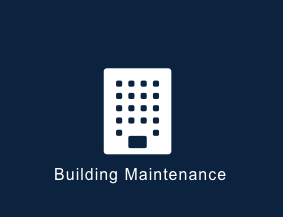 We proudly maintain UTSA buildings so students, faculty, and staff have a great place to learn, live, and work. If there is anything that requires our attention, from repairing a leaky faucet to adjusting the temperature in your office or classroom, please let us know so we can fix it promptly. If you need to report a building maintenance issue, please submit a service request by selecting the Building Maintenance Request  button.
BUILDING MAINTENANCE EXAMPLES
Light bulb replacement
Room temperature is too cold or too hot
Sink is not draining
Broken window
Door does not close properly
Classroom chair is broken
HOW TO REQUEST BUILDING MAINTENANCE
1.

Select the orange "Building Maintenance Request" button

2.

Complete the Corrective Maintenance form. All fields in RED are required. Please provide as much detail as possible in the "Request" field.

3.

Click "Submit" once you have completed the form.

4.

A confirmation page will be displayed after you submit the request.

5.

The Facilities Service Center will process your request and send you an e-mail with your Work Order number.

6.

You can monitor the progress of your Work Order by using the "Search by Number" feature of the Facilities iService Desk.

7.

When the Work Order is complete, you will receive an email notification and an invitation to complete a customer satisfaction survey.

For additional information or assistance, please contact the Facilities Service Center at FacilitiesServiceCenter@utsa.edu or 458-4262.