Teamwork and Excellence in Facility Management
Employee Spotlight
Learn about one of the great people from our Facilities team.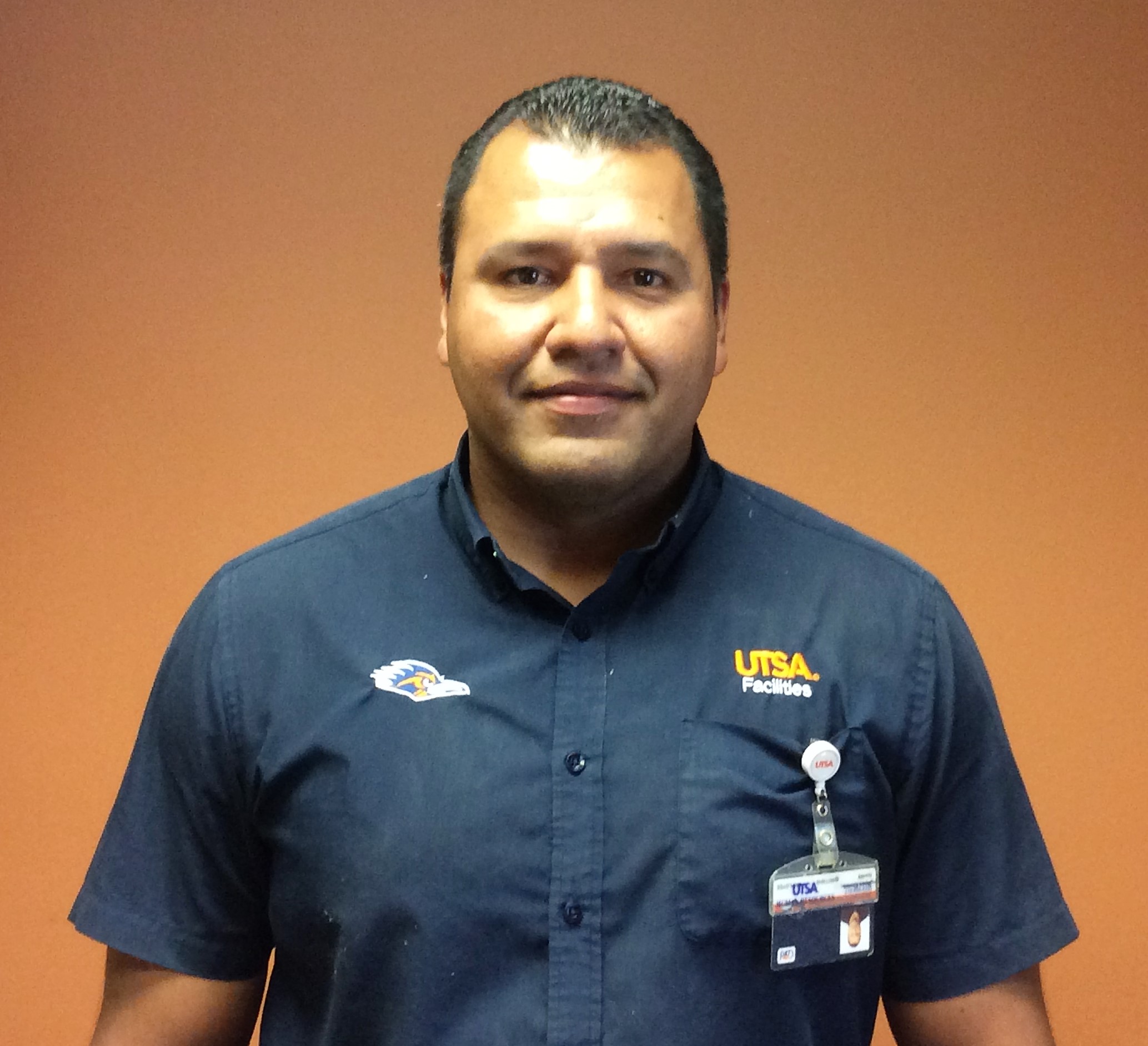 Name
Brian Flores
Position
Interim Maintenance Leader
Years at UTSA
1 1/2 Years
Office
Facilities Construction Team (FCT)
Brian works extremely hard every day to provide excellent customer service to the UTSA community. He diligently performs his Carpenter II duties and as has recently accepted the roll of Interim Maintenance Leader for the Facilities Construction Team (FCT). Brian ensures that all FCT projects are completed on time, within budget, and of good quality. Most importantly, he will not leave the job site until the customer is completely satisfied. Through his daily work performance, Brian is a perfect example of the Business Affairs guiding principles in action. Brian spends his time away from UTSA with his wife traveling around the San Antonio area to watch their three daughters play softball. He also loves to spend time in the gym to maintain his personal fitness.
Featured Project
Learn more about one of our most recent projects.
Science and Engineering Building (SEB)
The project consists of approximately 140,000 gross square feet spread across four stories. The building will provide for classrooms, faculty offices, and science and engineering research and instructional laboratories, and is part of the University's strategic plan for providing state-of-the-art space for Science, Technology, Engineering and Mathematics (STEM) education and research.