If this an emergency, call 458-4262.
After business hours (5:00 p.m. to 8:00 a.m.), call 458-5277.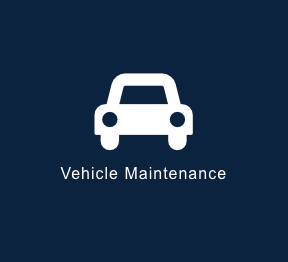 Facilities Fleet Management provides preventative and corrective maintenance for UTSA vehicles, including golf carts and grounds equipment. Preventive maintenance is performed on a reoccurring schedule and does not require a service request. If your vehicle is not working properly and in need of repair, please complete a Corrective Vehicle Maintenance Request.
Corrective Vehicle Maintenance Request
VEHICLE MAINTENANCE EXAMPLES
A/C not working
Battery charge
Cracked windshield
Flat tire repair
Lights not working
Vehicle does not start
HOW TO REQUEST SERVICE
1.

Complete the Vehicle Maintenance Request form. All fields in RED are required. Please provide as much detail as possible in the "Request" field.

Please provide the appropriate Cost Center for all vehicle maintenance requests.
Please ensure there are adequate funds in the Cost Center to cover the cost of the maintenance performed.

2.

Click "Submit" once you have completed the form.

3.

A confirmation page will be displayed after you submit the request.

4.

The Facilities Service Center will process your request and send you an e-mail with your Work Order.

5.

You can monitor the progress of your Work Order by using the "Search by Number" feature on the Facilities iService Desk.

6.

When the Work Order is complete, you will receive an email notification and an invitation to complete a customer satisfaction survey.

For additional information or assistance, please call the Facilities Service Center at FacilitiesServiceCenter@utsa.edu or 458-4262.