If this an emergency, call 458-4262.
After business hours (5:00 p.m. to 8:00 a.m.), call 458-5277.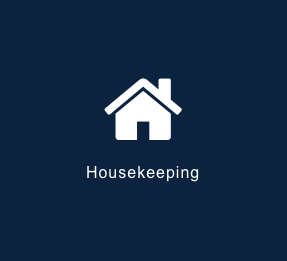 The ABM custodial team works hard to provide a clean environment for the university community. Routine custodial service is performed on a reoccurring schedule and typically does not require a service request. However, if you require additional custodial services or need to report an issue needing our attention, please complete a Custodial Service Request.  If you have an event that requires custodial services, please complete an Event Support request.
CUSTODIAL EXAMPLES
Spill clean up
Carpet cleaning
Missed trash pickup
Refill paper towel dispenser
Refill soap dispenser
Special cleaning requests (excludes event support)
HOW TO REQUEST CUSTODIAL SERVICE
1.

Select the orange "Custodial Request" button

2.

Complete the Corrective Maintenance form. All fields in RED are required. Please provide as much detail as possible in the "Request" field.

3.

Click "Submit" once you have completed the form.

4.

A confirmation page will be displayed after you submit the request.

5.

The Facilities Service Center will process your request and send you an e-mail with your Work Order number.

6.

You can monitor the progress of your Work Order by using the "Search by Number" feature on the Facilities iService Desk.

7.

When the Work Order is complete, you will receive an email notification and an invitation to complete a customer satisfaction survey.

For additional information or assistance, please contact the Facilities Service Center at FacilitiesServiceCenter@utsa.edu or 458-4262.