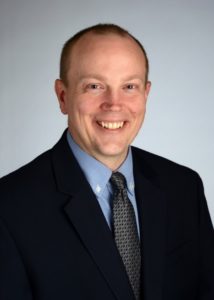 The Office of Facilities is pleased to announce the selection of Mr. Benjamin Perry as the new Director of Planning and Development and University Architect. His appointment is effective November 1, 2016.
As Director of Planning and Development, Mr. Perry will oversee, plan, and analyze the university's capital construction and renewal projects. In his role as University Architect, he will lead UTSA's campus development efforts by providing recommendations and assistance to ensure consistency with master plans and architectural standards and implementing and updating the Campus Master Plan.
Mr. Perry brings more than 20 years of experience in architecture, facilities management, and construction to UTSA. He previously served for two and a half years as Project Architect for the University of Kansas Medical Center at Kansas City, Kansas after serving seventeen years as Architectural Project Manager for university and healthcare design firms in Kansas, Nebraska, and Illinois.
Mr. Perry holds a Master's Degree in Architecture from the University of Illinois at Urbana-Champaign and a Bachelor's Degree of Science in Architectural Studies from the University of Nebraska-Lincoln. He is a Registered Architect in the state of Kansas and holds a Leadership in Energy and Environmental Design (LEED AP) designation from the United States Green Council (ISGBC).